September 2017
I started designing by wondering how to make space look more multifunctional and comfortable. The idea of the project was to design office space for the large old building. Including cafe, lounge and office area.
I wanted to create a unified and warm atmosphere for the whole space, by favoring Finnish wood and warm brown tones. Dark materials in the cafe area brings contrast to the space.  
My main starting point was to implement a work environment where employees and customers can feel like home. A comfortable working environment has a great impact on wellbeing and well-being at work.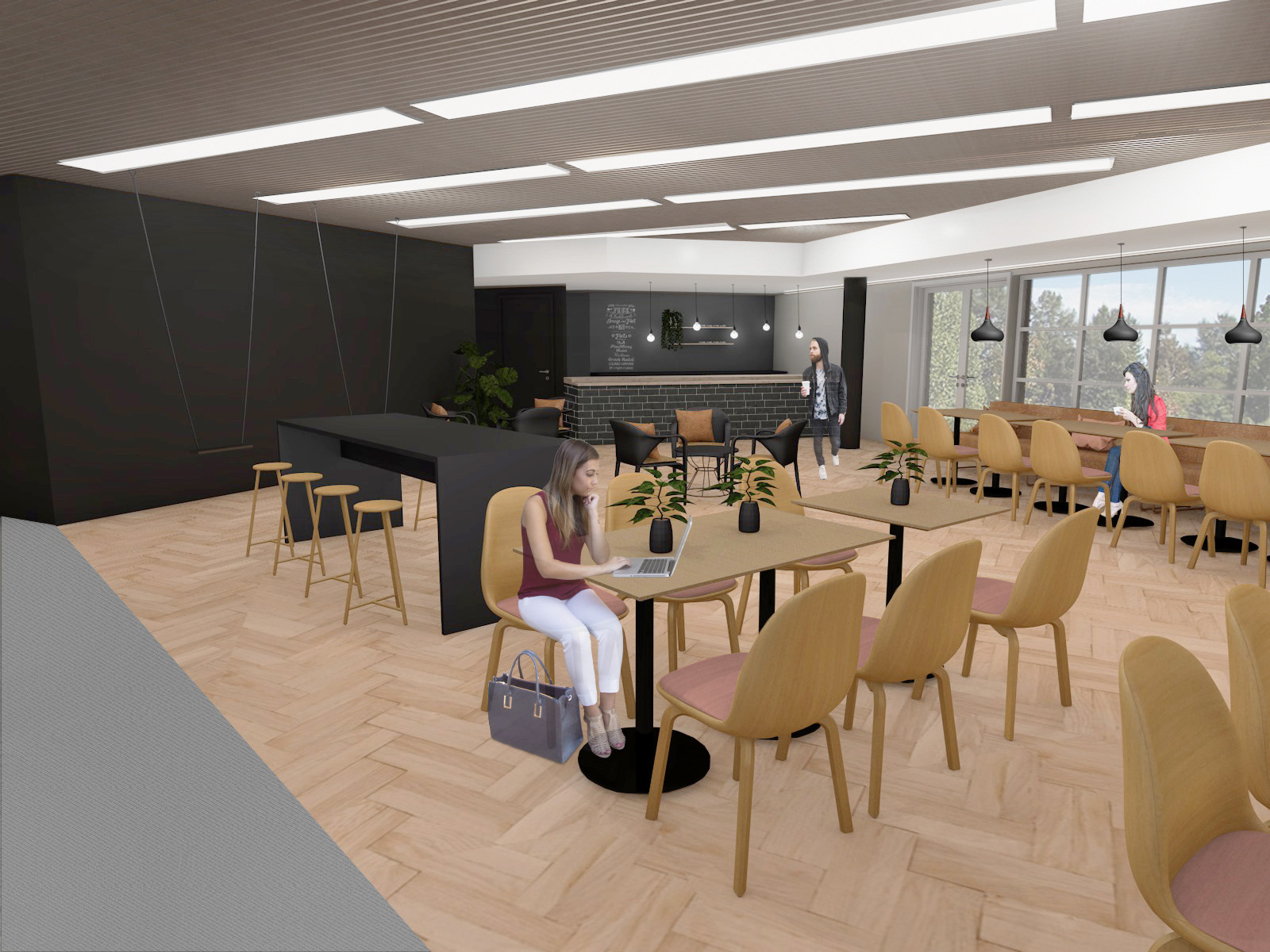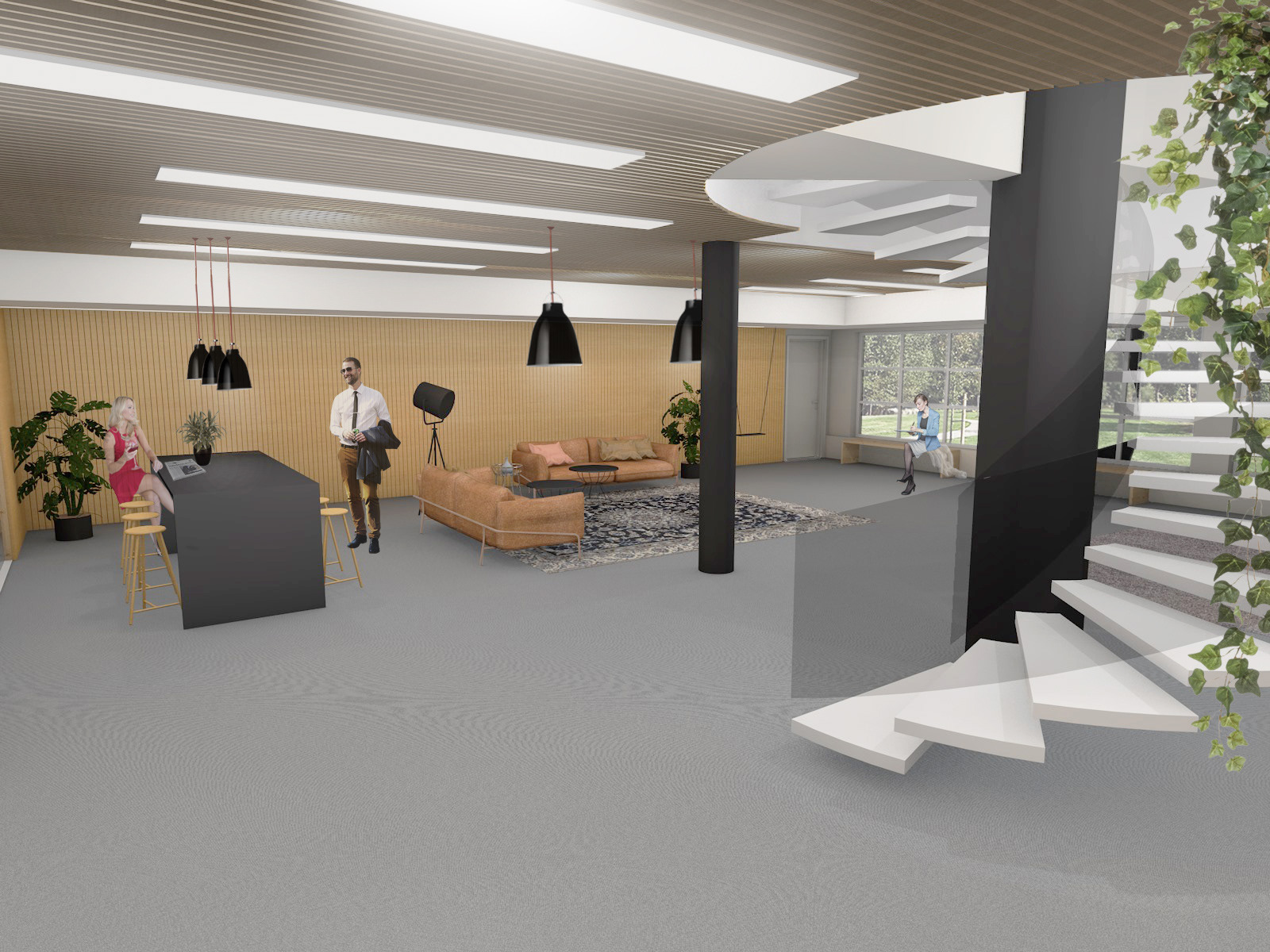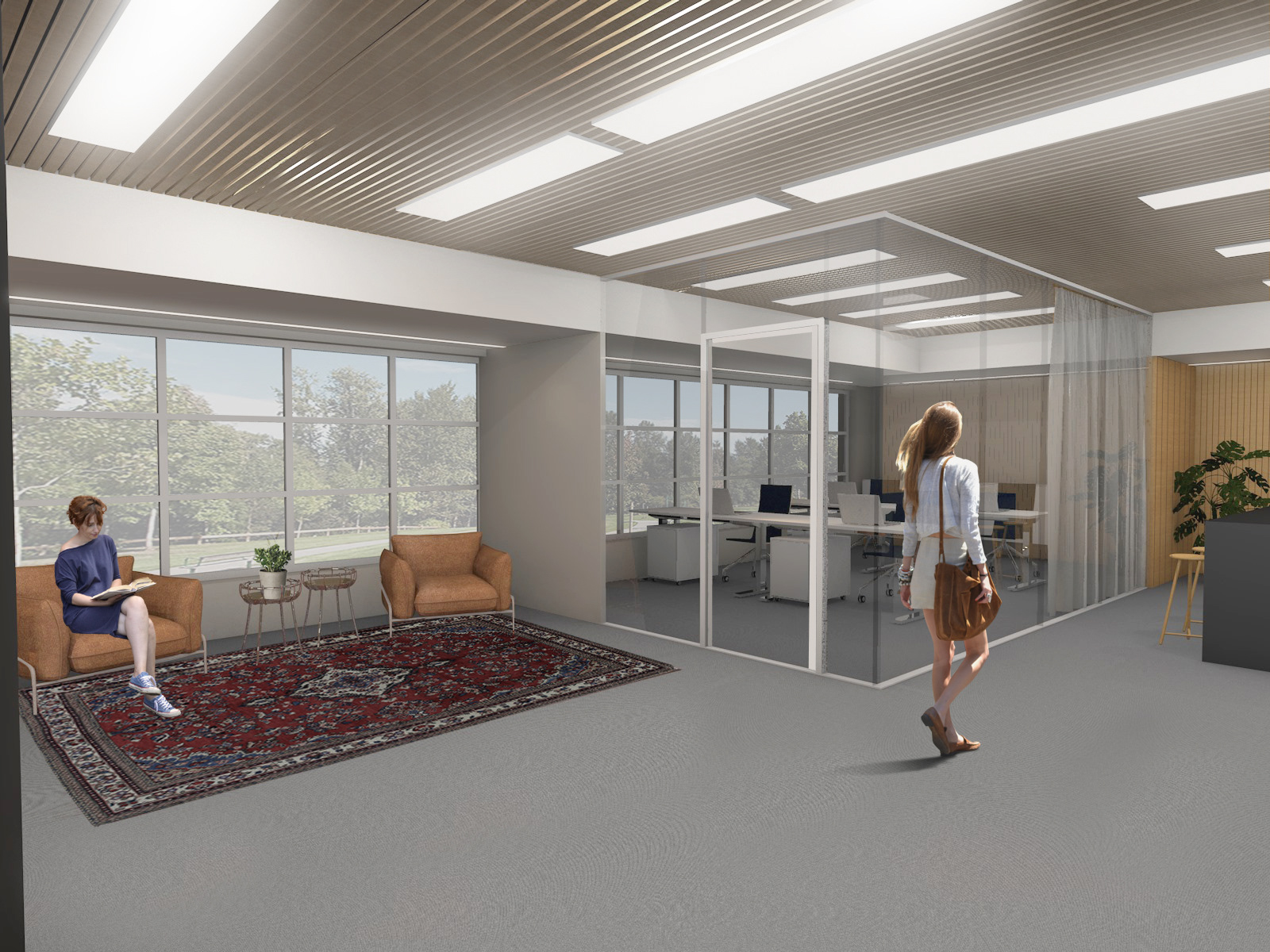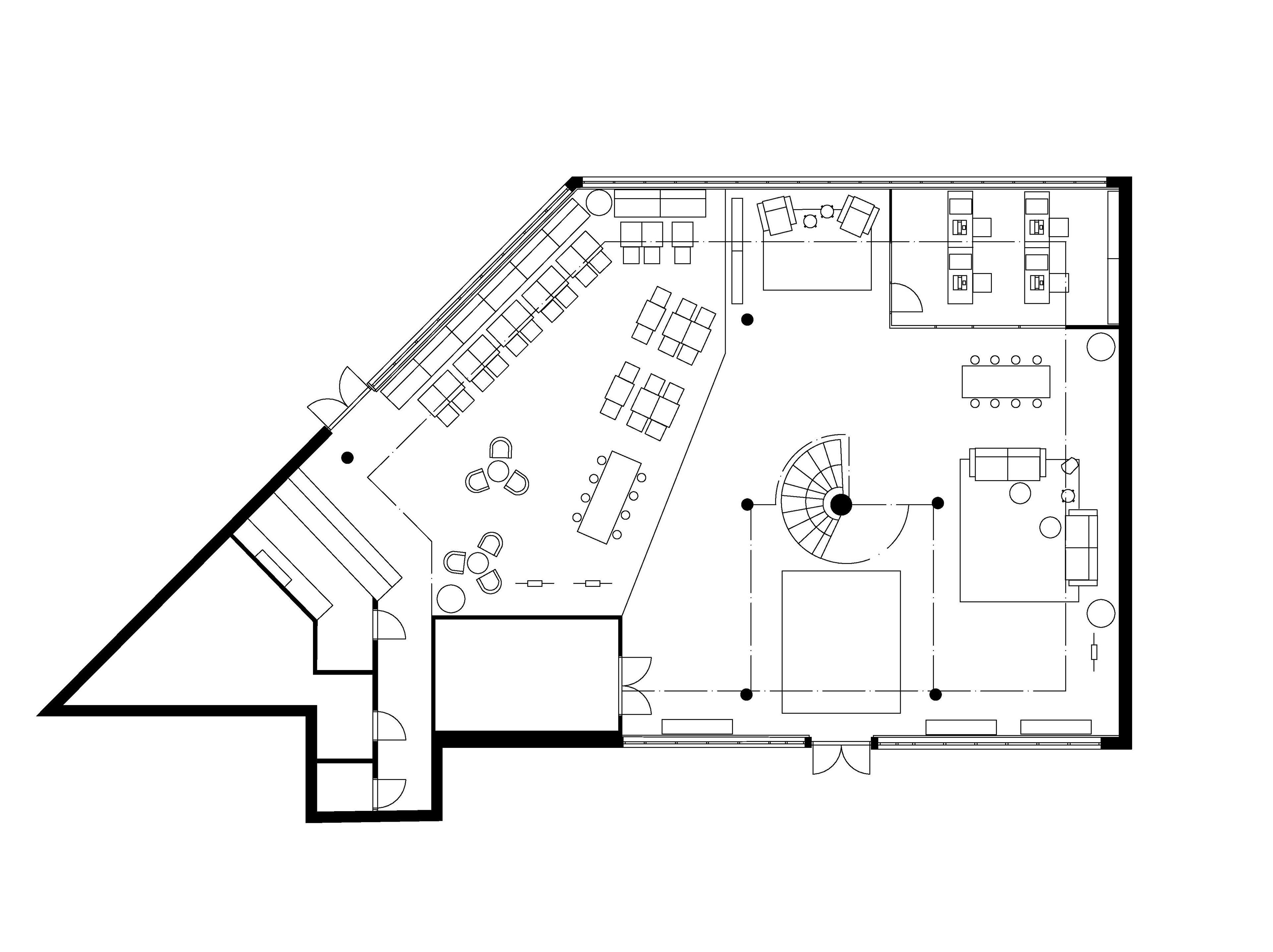 Ground plan: Floor 1   1:100